Castlehill Country Day School is a unique educational environment providing classes for toddlers through 5th graders. Our school is guided by the notion that there is no greater gift than the gift of education, but, not just any education, an excellent education in a nurturing environment. An environment where children can feel safe and secure, and loved; where they can study, but also play. The first years in a child's development, as they mature from toddler to 5th grader, are so critical in influencing the later years in life.
Every teacher, staff and volunteer at Castlehill believes in teaching the whole child – in addition to the standard curriculum, we emphasize the importance of teaching children to appreciate the arts, cultivate a love of reading, become stewards of the environment and contributing members to our community.

Philosophy of Castlehill
From Our Director
To understand the Castlehill Country Day School philosophy we have to honor our founder, Mrs. Arline Schlossberg. She was truly the most amazing woman! She was loving and kind, caring and compassionate, smart and successful and the list goes on. She genuinely cared about everyone. Whether she had known you for years, or you were someone that she had just met, she embraced you just the same. Every single child at Castlehill was like one of her own, and she loved watching them learn and grow.
Castlehill is her legacy, and her life's work. She began Castlehill because she wanted to educate children in a loving way. It is truly a magical place. Her heart, soul and spirit are deeply rooted in everything here. In the 35 plus years that Castlehill has been in Tucson, it has been a gift to so many individuals across several generations.
I had the privilege of attending Castlehill as a child. Mrs. Schlossberg was my aunt, and it was a shared dream of ours that I would one day take over the school. It is my great honor to follow in her footsteps, and to ensure that my own children, in addition to all of our students, continue to have this incredible environment to learn and grow.
Our Principal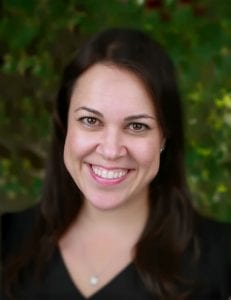 Our Founder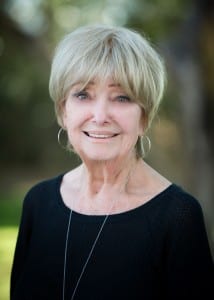 Uniquely Castlehill
Castlehill Country Day School occupies an 8-acre campus on the northeast of Tucson. A commitment to academic excellence forms the basis for the School's educational philosophy. Students develop solid skills in oral and written language, mathematics, science, history and geography, enriched by strong programs in computer, foreign language, physical development, art, and music. This program emphasizes our fundamental philosophy of adapting the curriculum to each child's needs and abilities. Students develop critical thinking and problem solving skills that prepare them for a lifetime of learning. The school admits students of any race, color, creed, national and ethnic origin and encourages students to explore, understand, respect and value their differences. This policy is based on the belief that diversity among students enriches the educational experience.
We invite you to explore the world of Castlehill. For further information and an appointment to tour the school please call (520) 795-0008 or submit a contact form today.