During the stay at home in Spring 2020, due to COVID-19, our teachers and staff members put together some of the fantastic videos and external links for the convenience and enjoyment of our community. We have successfully resumed on-campus instruction since September 8, 2020, and we will return to on-campus instruction on August 18, 2021.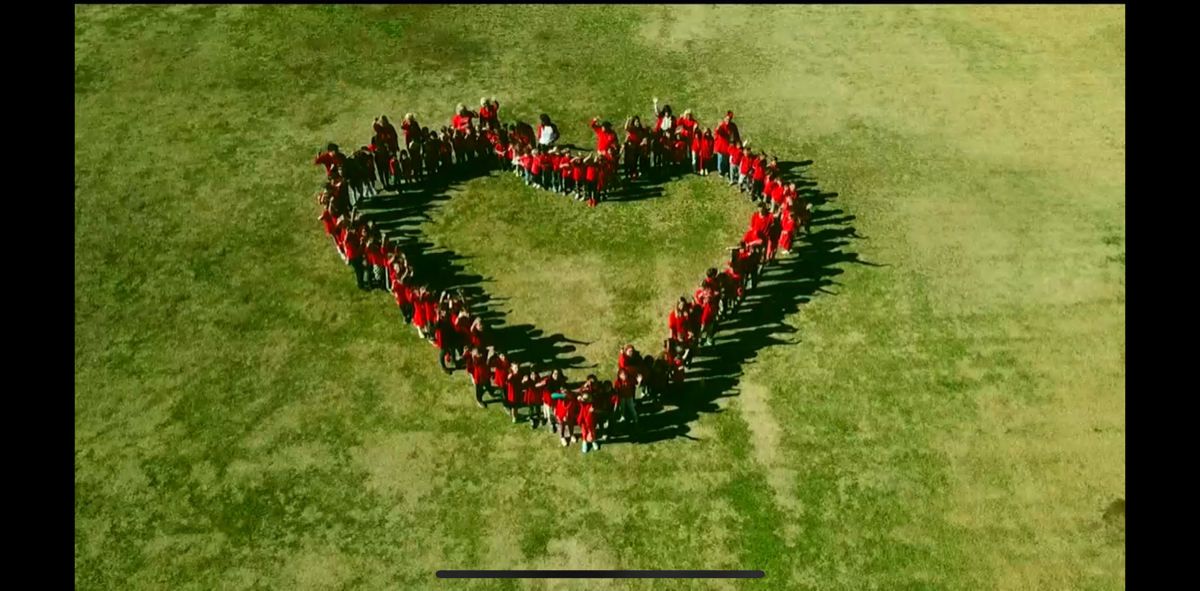 LIP SYNC VIDEO CHALLENGE
YOU voted – your teachers will deliver! Stay tuned for more videos throughout the week…
STORYTIME CORNER
Click a link for a great read!
FABULOUS FILMS
Enjoy these fantastic videos from your amazing teachers!
DAILY CHALLENGES
It's never too late! Send us a pic, pics@castlehillschool.com, when you complete each one!
Challenges 18-22: CCDS FAMILY CHALLENGE BINGO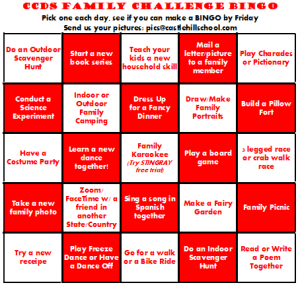 Challenge 17: Share a photo or memory from your favorite vacation
Challenge 16: Learn to sing this silly song!
Challenge 15: Where is one place you would love to visit in the future?
Challenge 14: Spread the LOVE – decorate your windows with hearts!
Challenge 13: Draw a Dragon – might be on our school shirt
Challenge 12: Chalk your Walk
Challenge 11: Tell us your favorite thing about Castlehill
Challenge 9: Draw your Pet or Favorite Animal
Challenge 7: Try Something New
Challenge 6: Get outside – send us a nature picture
Challenge 5: Build a Pillow Castle (fort)
Challenge 4: 1st Day of Spring
Challenge 3: Fitness Challenge
Challenge 2: Send us a Rainbow
EXTERNAL RESOURCES
Looking for more… check out these helpful sites!
MAKING IT "SPECIAL"
Activities from your Specials' Teachers
Explore the world of science with Mr. Roberts
Air Pressure and Surface Tension
Coach J helps you get fit!
Senora Leuthold Chats!
Practice Recorder!
Need to Practice Typing